Get Boston Butt (Pork Shoulder) 5-6 lbs.
Place in bowl, Soak in Claude's Fajita Marinade.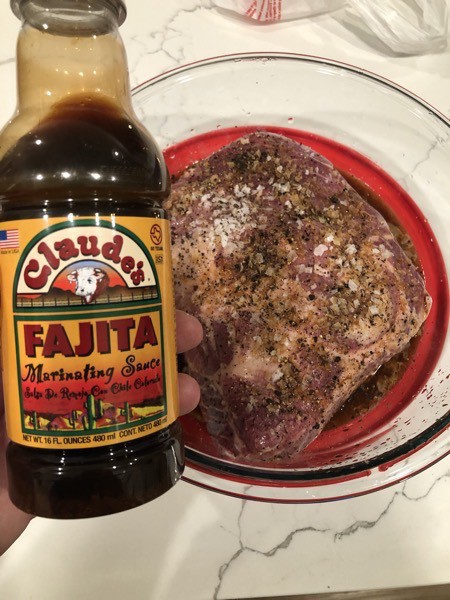 Salt & Black Pepper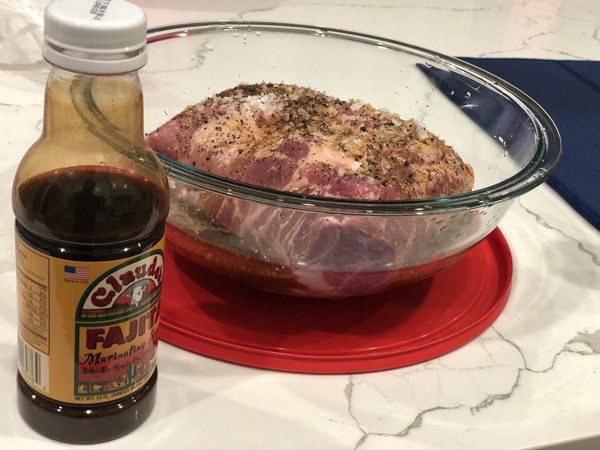 Put in fridge overnight. Go to sleep.
Wake up.
Heat egg to 275
Throw it on.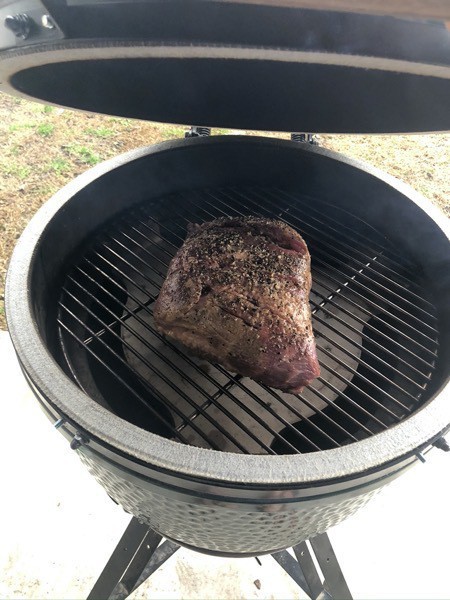 Wait…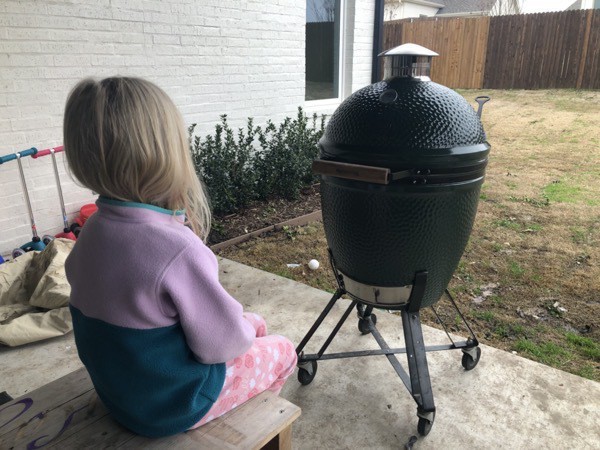 Pour a little more marinade on. (Optionally cook small bites)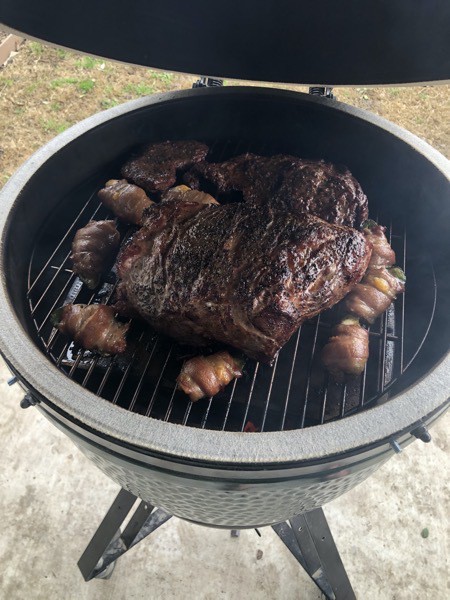 Wait to 160 degrees internal temp and wrap in FOIL
More waiting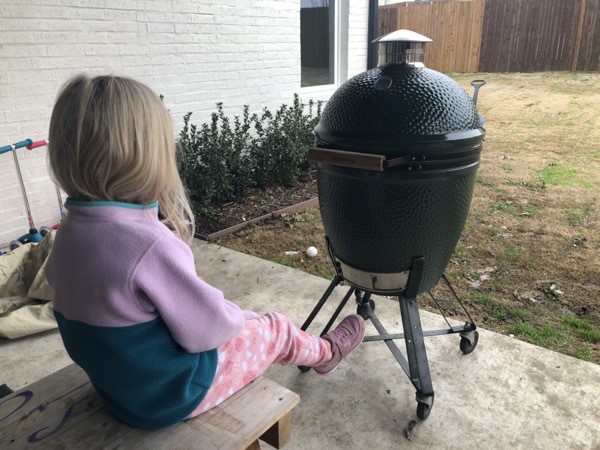 Wait to 195 degrees internal temp and pull out to rest.
Wait a half hour and dump into bowl. Toss with forks.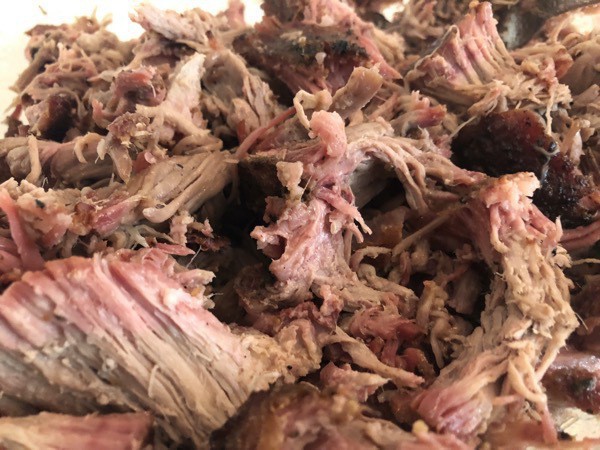 Put in Tacos. Enjoy.